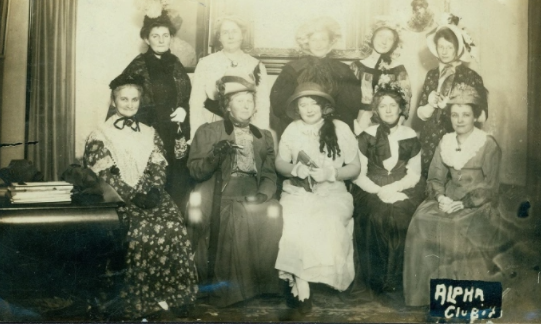 (Photo courtesy of the Libertyville-Mundelein Historical Society)
Women's History Month: Notable Women of Libertyville
In the last century to now, women have risen from being perceived as weak, subservient, and docile to having become prominent officials that contributed to both the Libertyville community and achieved milestones, which advanced women's standing in society and reinvigorated the world as a whole. When little girls had the dream to hold office, they were laughed at and ridiculed, being seen as incapable of meaningfully impacting society outside of domestic roles. It was considered off limits back then for women to even put on a business suit, but now women can pursue any career path of their choosing.  Come election time, the dream of voting rights for women was out of reach, dare women even think of doing so. 
Nevertheless, women wouldn't take no for an answer and women shortly thereafter received the right to vote in Illinois, with limitations in 1913 and by way of the 19th Amendment of the U.S. Constitution in 1920. Having turned the notion of limited opportunities into limitless opportunities, influential figures that made such advancements possible resided within our very own Libertyville community.
Every year, March is designated as Women's History Month, which is meant to commemorate the contributions that women made over the years and to encourage the study, observance and celebration of the vital role of women in American history. 
In order to celebrate Women's History Month within our community, we must acknowledge the contributions of women to build the very foundation of Libertyville. Therefore, it is crucial to pay tribute to some of the women in our community that were instrumental in advocating for Women's Rights. 
Jennifer Barry, who was born & raised in Libertyville and graduated from Libertyville High School in 1988, has been a Local History Librarian at Cook Memorial Library for 9 ½ years. Jennifer has been on the board of the Libertyville Historical Society for 10 years and served as president since 2015. Barry spoke about  the history of Clara Averill Colby, a woman who lived during the time 1878 to 1962. She was an advocate for women's rights and in July 1913, Libertyville resident Clara Colby became the first woman to legally vote in the state of Illinois. According to Barry, "Only 57 of the possible 400 Libertyville women eligible to vote did so. As seen by Clara Colby and the other women we know voted that day, the women of Libertyville were very involved in their communities and should be acknowledged for their contributions." 
Barry explained, "Voting took place at the Town Hall which is today's American Legion Hall." The voting election was for a bond issue to build a new village hall, which successfully passed. (Cited: http://www.idaillinois.org/digital/collection/cookmemo11/id/1308/rec/3 ) Taking the first step to vote was important not just for her, but it symbolized a victory for women everywhere. According to Barry, "On the day of the election she [Clara] was quoted in the newspaper, 'Do go and vote. I don't care if you vote in favor of the new hall or against. Just go to the polls and show the men that you are interested enough in the ballot to use it….there are plenty of women who do take interest and they are going to give this town a thorough awakening.' "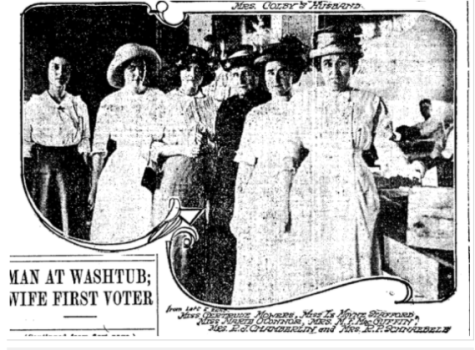 Throughout history and in present times, women have fought with determination and courage to reshape the world for the better.  Women have struggled to get ahead, but ultimately pulled through, striving to achieve what was never thought possible, whether it be the right to have independence, let alone rise up through the ranks and make advancements to society. Even now, women within Libertyville and around the world face ongoing adversity, but innovation, power and improvement are within reach. Women have overcome setback upon setback in order to contribute to the community and reveal a brighter future. If everyone keeps forging ahead on this path, the glass ceiling that was put in place to limit women's opportunities will be demolished, forever rendered a thing of the past in the process of paving the way for civilization's future.