Crossword Answers: Holiday Crossword
Across
1. With his yellow and black shirt, this character was originally created for comic strips; these comics were turned into a Christmas film in 1965.
4. This song is the finale of a musical with the same title.
5. This movie tells the story of the most famous Reindeer.
6. This holiday song encourages its listeners to "light the menorah"
10. In the popular sitcom "Friends," Ross told his son Ben all about this animal, which Ross invented as being associated with Hanukkah/the holidays
15. This fantasy movie by Tim Burton can also be a Halloween movie
19. The film features the three ghosts of Christmas.
20. What you make out of clay, according to a popular Hanukkah song
Down
2. This popular Christmas song is sung by Mariah Carey.
3. According to a well-known holiday song, who was run over by a reindeer?
7. Although written by Felix Bernard in 1934, it was originally sung by Perry Como.
8. Jim Carrey was originally up for the main role in this movie, but it was instead played by Will Ferrell.
9. What one holiday song suggests you should do with boughs of holly
11. The film that features this famous line: "You'll shoot your eye out!"
12. In this movie, the main character receives a special bell from Santa after riding a train to the North Pole.
13. This movie held the Guinness World Record as the highest-grossing, live-action comedy ever for 25 years.
14. Holiday song that includes the lyric: "Oh what fun it is to ride in a one-horse open sleigh!"
16. This character was created by Jon Lovitz, an actor for "Saturday Night Live," in 1989.
17. This Christmas movie is the first in a trilogy starring Tim Allen.
18. This Dr. Suess classic features a little girl named Cindy Lou Who.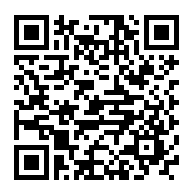 Leave a Comment