Girls Basketball: LHS loses lead and game to Stevenson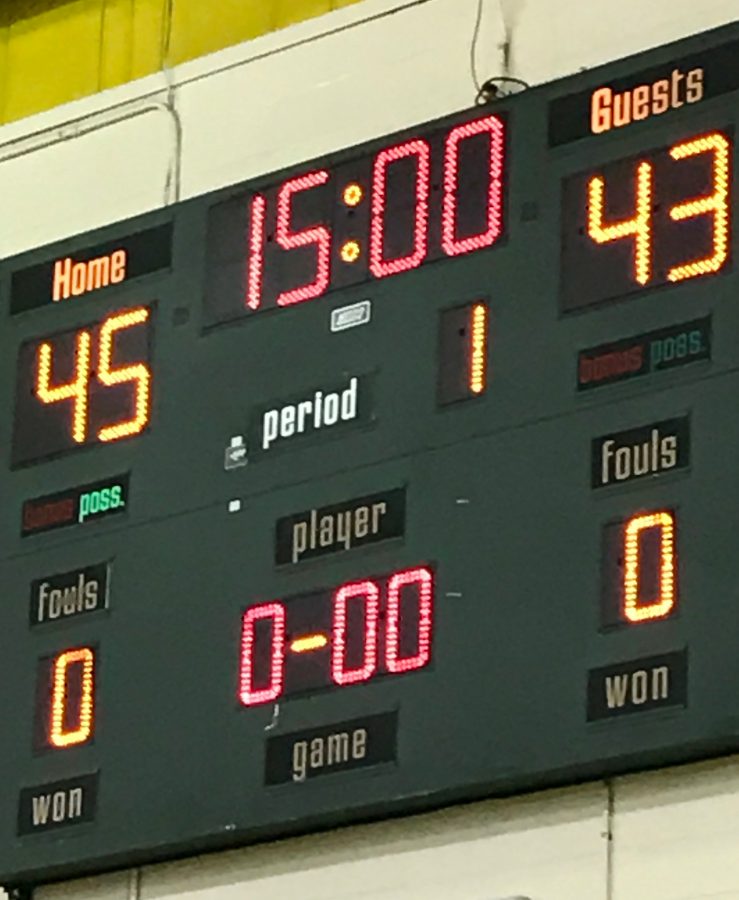 In a hard-fought, yet turnover-riddled game, the Libertyville girls varsity basketball squad lost 45-43 at Stevenson (8-2) on Saturday, Dec. 17.
Late in the 4th quarter, the Patriots tied the game at 41. Senior Caroline Frea responded with a basket to give the Wildcats a two-point lead. However,  an and-one at the other end by Stevenson put the Patriots back on top for the remainder of the game, as the Cats could not muster a basket in the final seconds of the game.
"They're the best team in the conference and it was really advantageous for us to play with emotion and energy and they matched it, and we had trouble adjusting to the level of energy they had," commented Head Coach Greg Pedersen.
The Wildcats (5-7) started off strong, getting a quick five points from a Claire Keefe layup and a Frea three-pointer. The Cats kept the lead throughout the first quarter, but Stevenson capitalized on a few LHS turnovers, coming back to within two before Keefe, a senior, hit a floater at the buzzer to extend the lead to 15-11.
Defense played a pivotal role in the second quarter, as the Wildcats only allowed three points, all of those coming from the free-throw line. The offense did stumble a bit, only scoring nine points in the quarter, but the defense kept the lead at 25-14 at halftime.
"[We had] energy and enthusiasm to play basketball," stated Pedersen about how his team performed in the first half.
Frea led the team with 17 points and Keefe followed with 14 points of her own. Ashley Richardson was the leading scorer for Stevenson, who put up 20 points in the team's victory. 
The team will be back in action on Dec. 26, as they will be playing in a tournament at Libertyville High School from Dec. 26-29.
With the upcoming tournament, Pedersen said, "we've got some outsider teams coming in like Hoffman Estates and Streamwood, and we're really looking forward to playing teams outside the conference to see where we stand."